Every five years or so, older pools need regrouting. You can usually tell this is needed because in the summer you will notice black marks appearing on your floor and walls of pool - black algy, it grows in all the tiny spaces between the tiles where the grout is missing. Very hard to get rid of and it will always come straight back. You can temporally disguise it by shocking pool with liquid chlorine or putting granular chlorine directly on to the floor.
This may mean you can't use pool for a few days due to high chlorine level.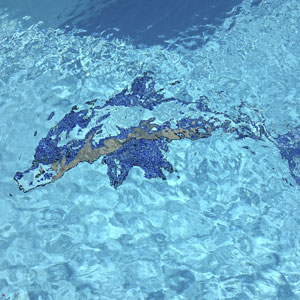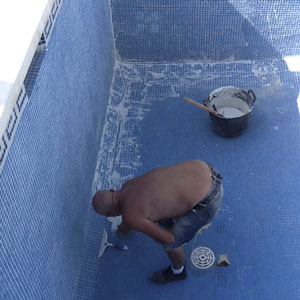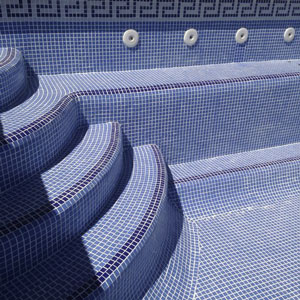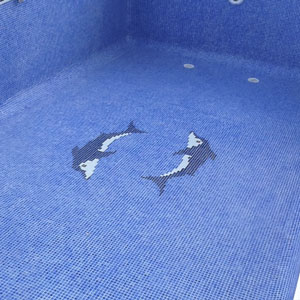 The long term solution is to have the pool professionally regrouted.
At justpools.es we come to your house or community, at a set time and day that suits you, and give you a quote there and then including any other things that may need doing i.e. sand change, pump repair.
If acceptable we will then give you a date when we will start and how long the work will take.
We will arrive at your house bright and breezy the morning we discussed and complete your job (we dont jump on and of different jobs) first we will empty pool if needed then acid wash all surfaces, this will remove any spores that may be present in your pool.
Then we jet wash all walls and floor to remove any loose tiles and grout. When that's done we will start regrouting all surfaces replacing missing tiles (upto 300 no extra cost )as we go and finish by hand polishing walls and floor with horse hair.
Job normally takes one to two days for normal size private pools 8x4-10x5 m 
The cost for this service is:
€650 for 8x4 metre pool
€700 for 10x5 metre pool
Payable when your happy with completed work.
We will also discuss how you take care of your regrouted pool to give it a longer life.
Sand change including removal of old sand between €90 and €120 depending on size.